Contact
Email: alsrubbish@gmail.com
Phone: 508-865-4193
77 Providence Road, Sutton, MA 01590
Hours: Mon-Sat 6am to 6pm; Sun 8am-3pm
WEEKLY RUBBISH REMOVAL CUSTOMERS
Al's Rubbish and Container Service observes the following holidays:
New Year's Day
Memorial Day
Fourth of July
Labor Day
Thanksgiving
Christmas
If any of these days falls on your rubbish removal day, we will pick up the following day.
SPECIAL WINTER NOTICE –  Our Trucks Do Not Manuveur well in snow and ice, if we have a storm or inclement winter weather on your scheduled rubbish pick up day, rest assured you will be picked up the following day.
SERVICE AREAS:
Worcester
Sutton
Paxton
Holden
Leicester
Auburn
Brookfield
New Braintree
Oakham
Full service area list available here.
X = Currently Do Not Service
O = An Additional Drop Off and Pick May Apply
Current Pricing
Service Towns
Dumpster Dimensions

10 Yard:  12' long x 8' wide x 3' high
15 Yard:  13' long x 8' wide x 4' high
20 Yard:  14' long x 8' wide x 6' high
25 Yard:  17' long x 8' wide x 6' high
Please note: We do NOT accept any amount of yard waste per dumpster; please CALL for yard waste pricing.
Residential Weekly Rubbish Removal

Al's Rubbish now offers Weekly Rubbish Removal in the towns of Webster, Oxford, Sutton, and Millbury. We now accept ACH Payments for weekly pickups.
CALL 508-865-4193 For Our Rates.
Recycle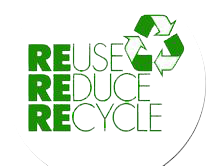 We Recycle 95% of All Salvageable Items