Finally April 1st, is it safe to say the Winter is over?
Published April 1, 2015
Roofs, Lawns, Outdoor Fencing, Patio Furniture and Decking have all taken a beating.
Big Spring Clean Ups are in Everyone's Future!
Al's Rubbish is offering a 15 yard Dumpster for house clean out/ residential debris for $335.00. Two ton limit and 10 Day Rental Period to help you get your Spring Cleaning done.
We are also offering SPECIAL contractor's rates for anyone that needs a dumpster for new roofing.
Financially this winter also took its toll on our customer's pocketbooks as well as their mental health,  lost days of work, closed businesses and increased electrical and heating costs.
We are here to help you in whatever way we can so that you can enjoy the Spring and Summer we all deserve.
We are now approaching our busiest season, so if you do plan on Spring Cleaning or Roofing in the near future, please call and reserve your dumpster.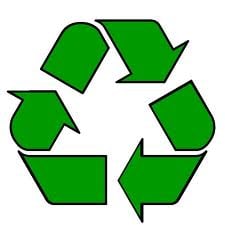 Al's Rubbish & Container Service
13 reviews
77 Providence Rd
Sutton, MA 01590

Dumpster Rentals
Let the Rubbish Removal experts help you with easy dumpster rentals that come in all sizes.
Want to order your dumpster rental online or pay your weekly pickup invoice? Click below to head to our online ordering system.
Our Dumpster Rental Service Areas:
Auburn
508-865-4193
Blackstone
508-865-4193
Bolton
508-865-4193
Boylston
508-865-4193
Brookfield
508-865-4193
Charlton
508-865-4193
Cherry Valley
508-865-4193
Douglas
508-865-4193
Dudley
508-865-4193
East Brookfield
508-865-4193
Grafton
508-865-4193
Hopedale
508-865-4193
Leicester
508-865-4193
Marlborough
508-865-4193
Mendon
508-865-4193
Milford
508-865-4193
Millbury
508-865-4193
North Brookfield
508-865-4193
North Grafton
508-865-4193
Northborough
508-865-4193
Northbridge
508-234-7377
Oxford
508-987-2960
Paxton
508-865-4193
Shrewsbury
508-752-3900
South Grafton
508-865-4193
Southbridge
508-865-4193
Spencer
508-865-4193
Sturbridge
508-865-4193
Sutton
508-865-4193
Thompson
508-865-4193
Upton
508-865-4193
Uxbridge
508-234-7377
Webster
508-865-4193
West Boylston
508-865-4193
West Brookfield
508-865-4193
Westborough
508-865-4193
Whitinsville
508-234-7377
Worcester
508-752-3900

---

For Additional Delivery Fee

West Boylston
508-865-4193
The Brookfields
508-865-4193
Please note: We do NOT accept any amount of yard waste per dumpster; please CALL for yard waste pricing.
Residential Weekly Rubbish Removal

Al's Rubbish now offers Weekly Rubbish Removal in the towns of Webster, Oxford, Sutton, and Millbury. We now accept ACH Payments for weekly pickups.
CALL 508-865-4193 For Our Rates.
NEIGHBOR DISCOUNTS APPLY TO THE FOLLOWING TOWNS:
SUTTON
MILLBURY
GRAFTON
AUBURN
OXFORD
WEBSTER
WHITINSVILLE/NORTHBRIDGE

Temporary Trash/Residential - Neighborhood Discount
10 yard is $325 for 1 tons
15 yard is $425 for 2 tons
20 yard is $575 for 3 tons
25 yard is $725 for4 tons
30 yard is $800 for 4 tons
Over Tonnage Quoted Above - $150 per Ton Prorated
ADDITIONAL CHARGES
TVs and Computer Monitors $75
Mattresses $60
Propane Tanks $30
Tires $30