Outside Blackstone Valley
Anything over tonnage specified is $100.00 per ton prorated.
Make sure debris in dumpster is level to tops and sides when we pick up dumpster.
Please make sure there are no vehicles blocking drop off or pick up, a $25.00 charge will be added for every repeat delivery or pick up. We do not accept ANY yard waste in our dumpsters; please CALL for Yard Waste Pricing.
For metal and/or cardboard: please load last in the back towards the door, we bring that to the recycle yard and it will not count towards your weight.
7 Day Rentals: OUTSIDE BLACKSTONE VALLEY AREA
NEW PRICING AS OF June 2018

Trash/Residential

10 yard is $325.00 up to 1 ton
15 yard is $375.00  up to 2 tons
20 yard is $475.00 up to 3 tons
25 yard is $575.00 up to 4 tons
30 yard is $650.00 up to 4 tons
—
Demo/Construction
10 Yard is $375.00 2 tons
15 Yard is $475.00 3 tons
20 Yard is $575.00 4 tons
25 Yard is $675.00 5 tons
30 Yard is $650.00 up to 4 tons
Current Pricing
Service Towns
Dumpster Dimensions

10 Yard:  12' long x 8' wide x 3' high
15 Yard:  13' long x 8' wide x 4' high
20 Yard:  14' long x 8' wide x 6' high
25 Yard:  17' long x 8' wide x 6' high
Please note: We do NOT accept any amount of yard waste per dumpster; please CALL for yard waste pricing.
Residential Weekly Rubbish Removal

Al's Rubbish now offers Weekly Rubbish Removal in the towns of Webster, Oxford, Sutton, and Millbury. We now accept ACH Payments for weekly pickups.
CALL 508-865-4193 For Our Rates.
Recycle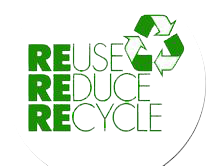 We Recycle 95% of All Salvageable Items