Specials
BLACKSTONE VALLEY SPRING SPECIAL


A 15 YARD, 2 TON DUMPSTER. $350 only. 7 DAY RENTAL, household debris only.
Towns of SUTTON, OXFORD, MILLBURY, AUBURN, DOUGLAS, CHARLTON, LEICESTER, GRAFTON, WEBSTER AND UXBRIDGE only
Looking for a good deal on a 15 Yard or larger dumpster for your residential cleanouts? Look no further! Simply save and print out the coupon in the ad above and bring it with you to our office at 556 Central Turnpike, Sutton MA. Whether you are moving homes or doing some much needed spring cleaning, we have you covered with our fantastic dumpsters and roll-off containers to haul off garbage or to help you recycle your old junk. The coupon is good any time – why not give us a call today, let's get started on that fall cleaning you've been putting off for months?
Visit Al's Rubbish on Facebook to keep up to date with latest news and special offers, or visit our blog.
Current Pricing
Service Towns
Dumpster Dimensions

10 Yard:  12' long x 8' wide x 3' high
15 Yard:  13' long x 8' wide x 4' high
20 Yard:  14' long x 8' wide x 6' high
25 Yard:  17' long x 8' wide x 6' high
Please note: We do NOT accept any amount of yard waste per dumpster; please CALL for yard waste pricing.
Residential Weekly Rubbish Removal

Al's Rubbish now offers Weekly Rubbish Removal in the towns of Webster, Oxford, Sutton, and Millbury. We now accept ACH Payments for weekly pickups.
CALL 508-865-4193 For Our Rates.
Recycle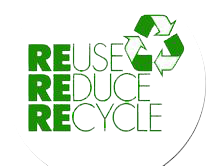 We Recycle 95% of All Salvageable Items